Natural Blends Aroma Therapy Massage
Holistic therapy that treats the mind, body and spirit. This treatment involves applying therapeutic grade oils to the spine, neck and feet with combination of Swedish massage. THIS TREATMENT HELPS TO REDUCE STRESS, EMOTIONAL WELL BEING AND RELEASE OF TOXINS FROM THE BODY.
  | 

0'30 / 1'00 / 1'30  |  $ 78 / 140 / 210

Swedish Massage
Uses the system of long strokes, kneading, friction, vibration and shaking motions that apply medium to light pressure between muscles and bones. Swedish massage is exceptionally beneficial for increasing the level of oxygen in the blood, decreasing muscle toxins and improving circulation and flexibility while easing tension.
  | 

0'30 / 1'00 / 1'30  |  $ 72 / 130 / 195

Deep Tissue Massage
Similar to Swedish massage but with deeper pressure and it is very beneficial in releasing chronic muscle tension. The focus is on the deeper layer of the muscle tissue, tendons and fascia.
  | 

0'30 / 1'00 / 1'30 |  $ 75 / 135 / 203
Hot Stones Massage
Deep massage that uses soothing oils and warm volcanic stones. It melts away tension, eases muscles stiffness and increases circulation and metabolism. It promotes a deeper relaxation.
  | 

0'30 / 1'00 / 1'30  |  $ 81 / 145 / 218
Prenatal Massage
  | 

0'30 / 1'00 / 1'30  |  $ 80 / 140 / 210
Couples Massage
For the pair that wants to share in the benefit of massage as much as experiencing it themselves, nothing is better than a couple's massage session.
  | 

0'30 / 1'00 / 1'30  |  See booking form for options and prices

Services at our Spa in Rif Fort Curaçao
Massages
Proper professional massages at the Rif Fort in the historic center of Otrobanda in Curaçao. Get the best massage therapies that treat the mind, body, and spirit. Choice of 30 minutes massage or a full 1 hour.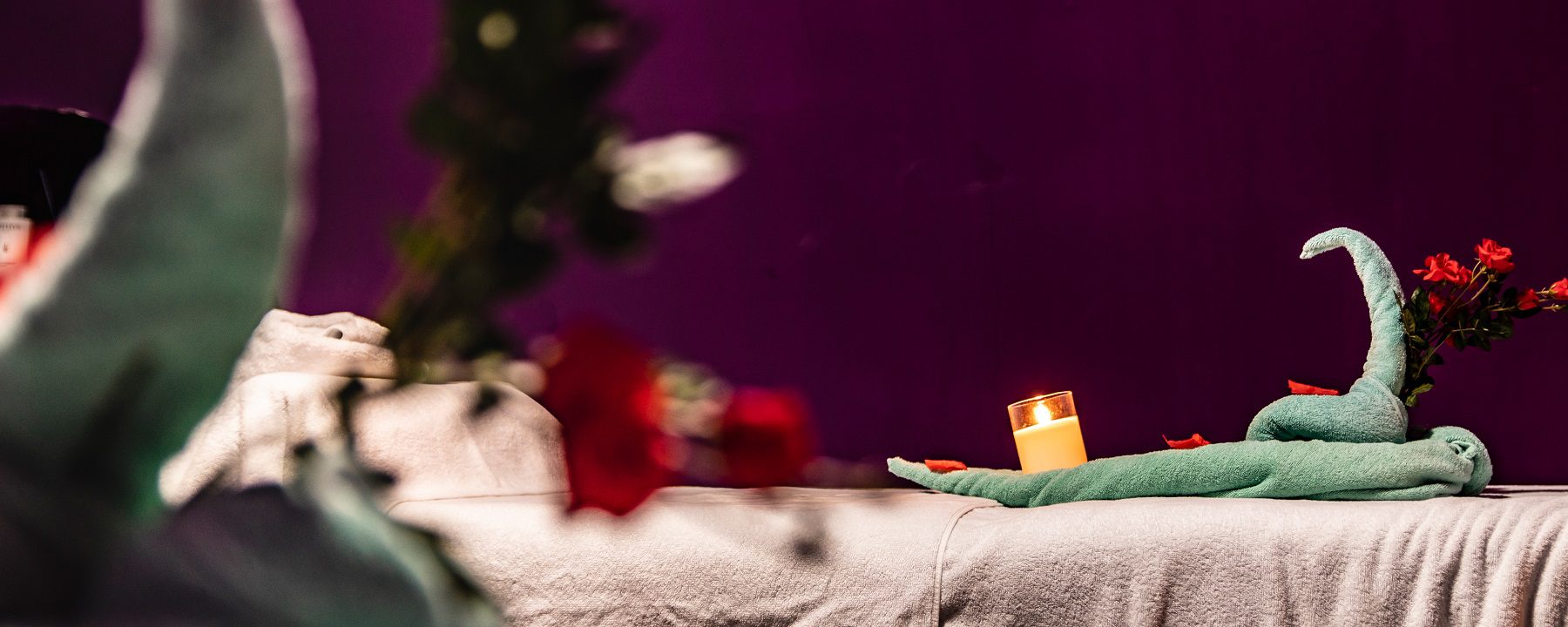 The Body treatments

Energizing body treatments in Curacao. These Body treatments help recover especially from overheating after exercise and provide freshness to the body using various combinations.
Beauty services

Must-try specialized beauty treatments for the body and face. Our beauty services include manicures and pedicures from experienced masseuses and exciting waxing options to choose from. 
For couples

For pairs that want to spend as much time together as they want, we have Couples Treatments that help relax both individually and as a couple. Nothing is better than enjoying a couples session together.

Located at the Rif Fort, Unit 427-433
Otrobanda, Curaçao
Opening hours: 9:30 AM - 6:00 PM (Monday - Sunday)
Telephone: +5999-4621166 (land line) / +5999-6879195 (whatsapp)