Facial Treatments in Curacao
Refreshing Mini Facial
Our mini facial is designed to give you most of the benefits of a full facial in less time that consists of cleansing, exfoliation, steam, application of a mask, toner and moisturizer.
  | 

0'30  |  $ 68
Seasonal Oxygenating Facial
  | 

1'00  |  $ 130
Sothys Men's facial
Detoxifying, De-stressing Professional treatment FOR MEN.
To detoxify, cleanse, hydrate, fight aging and induce relaxation & a deep sense of wellbeing. Detoxifying.
  | 

1'00  |  $ 125
Organic Certified refreshing mini facial. 100% vegan
An express treatment with a fresh scent awakens the skin and gives it instant radiance. The alliance of sensorially and efficiency in the Sothys organic certified facial treatment.
Target: all skin even sensitive.
  | 

0'30  |  $ 89
Sothys Hydrating intensive European facial
A treatment specially designed to meet all skin hydration needs, with a special six-phase protocol, exclusive digi-Esthetique and modelling techniques and the latest generation of hydrating active ingredients. (Follows by a neck massage)
  | 

0'90  |  $ 140
Couples Facial Treatments
For the pair that wants to share in the benefit of a facial treatment as much as experiencing it themselves, nothing is better than a couple's session.
  | 

0'30 / 1'00  |  See booking form for options and prices

Services at our Spa in Rif Fort Curaçao
Massages
Proper professional massages at the Rif Fort in the historic center of Otrobanda in Curaçao. Get the best massage therapies that treat the mind, body, and spirit. Choice of 30 minutes massage or a full 1 hour.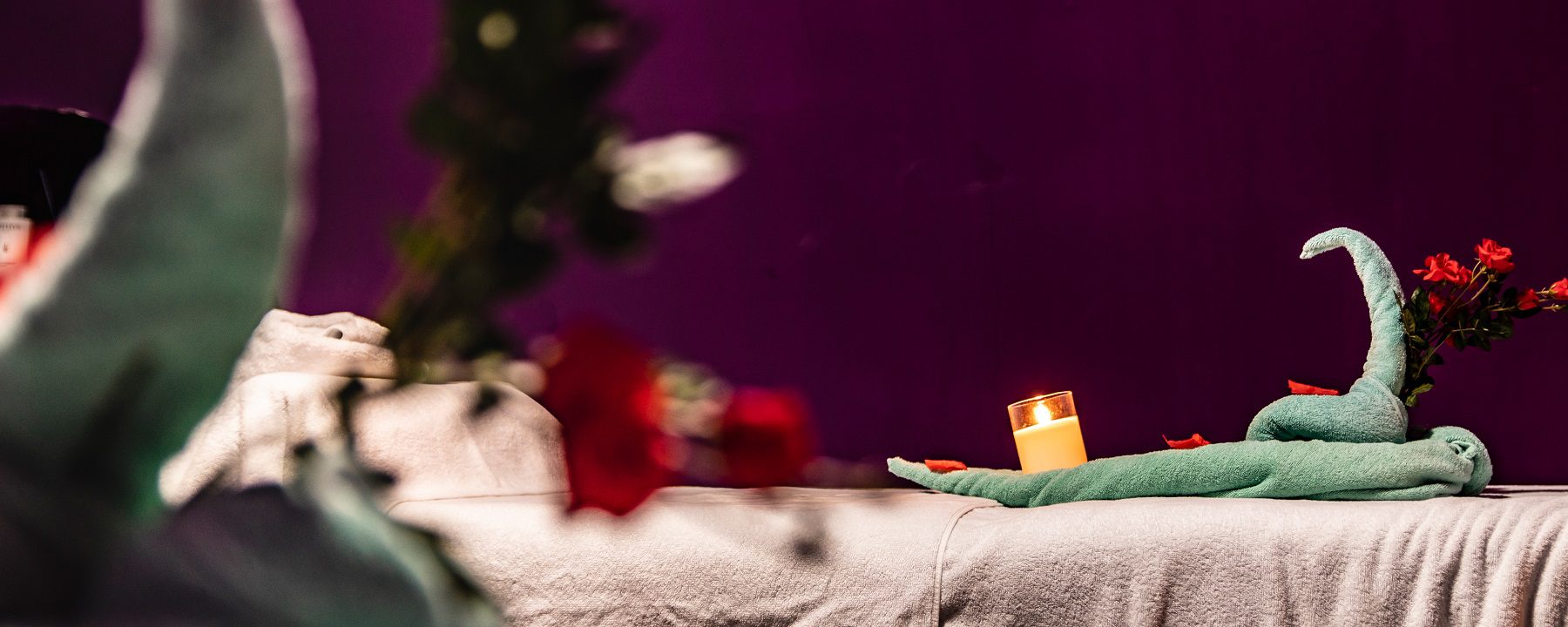 The Body treatments

Energizing body treatments in Curacao. These Body treatments help recover especially from overheating after exercise and provide freshness to the body using various combinations.
Beauty services

Must-try specialized beauty treatments for the body and face. Our beauty services include manicures and pedicures from experienced masseuses and exciting waxing options to choose from. 
For couples

For pairs that want to spend as much time together as they want, we have Couples Treatments that help relax both individually and as a couple. Nothing is better than enjoying a couples session together.

Located at the Rif Fort, Unit 427-433
Otrobanda, Curaçao
Opening hours: 9:30 AM - 6:00 PM
Telephone: +5999-4621166 (land line) / +5999-6879195 (whatsapp)