Day spa Packages for special occasions in Curacao
Day spa Packages for special occasions
Couples Retreat
Enjoy a Couples Deep Tissue Massage or Swedish Massage combined with hot stones, full body exfoliation, three salts peeling body scrub and vanilla passion fruit sensorial escape oils. Plus 30 minutes jacuzzi bubble bath with complimentary Champagne and full body hydration.
Releases tensions, improves blood circulation, and soothes sore muscles.
  | 

2'00  |  $ 360 per couple

ME time!!
Show love to yourself or someone else with Aromatherapy Warm Candle Massage and delicious sea salt body scrub, combined with mango coconut sensorial escape oils. The Massage ends with a Mini-Facial and 30 minutes aroma bubble jacuzzi bath and complimentary Champagne and a full body hydration.
Nourishes and rejuvenates the body, mind, and soul!
  | 

2'00  |  $ 220

Heaven & Earth Rejuvenation
Enjoy an energizing feet massage combined with an organic Mini Facial and a 15-minute relaxing Scalp Massage.
Plus 30 minutes jacuzzi and complimentary Champagne.
  | 

1'45  |  $ 190
COUPLES HONEYMOON Special Treatment!
Enjoy your Honeymoon with a Sensations Orientals Massage and aromatic rituals warm amber syrup. Softens and dissolves dead skin cells. Exotic and hypnotic notes of amber and myrrh, with handmade Moroccan pumice stone to exfoliate buff and polish for soft, smooth skin. Ending with a his and hers Mini-Facial plus 30 minutes jacuzzi time and complimentary Champagne and full body hydration.
Leaving your skin softer, better nourished, with satin and delicately scented. You will receive the pumice stone as a gift.
  | 

2'15  |  $ 430 per couple

Services at our Spa in Rif Fort Curaçao
Massages
Proper professional massages at the Rif Fort in the historic center of Otrobanda in Curaçao. Get the best massage therapies that treat the mind, body, and spirit. Choice of 30 minutes massage or a full 1 hour.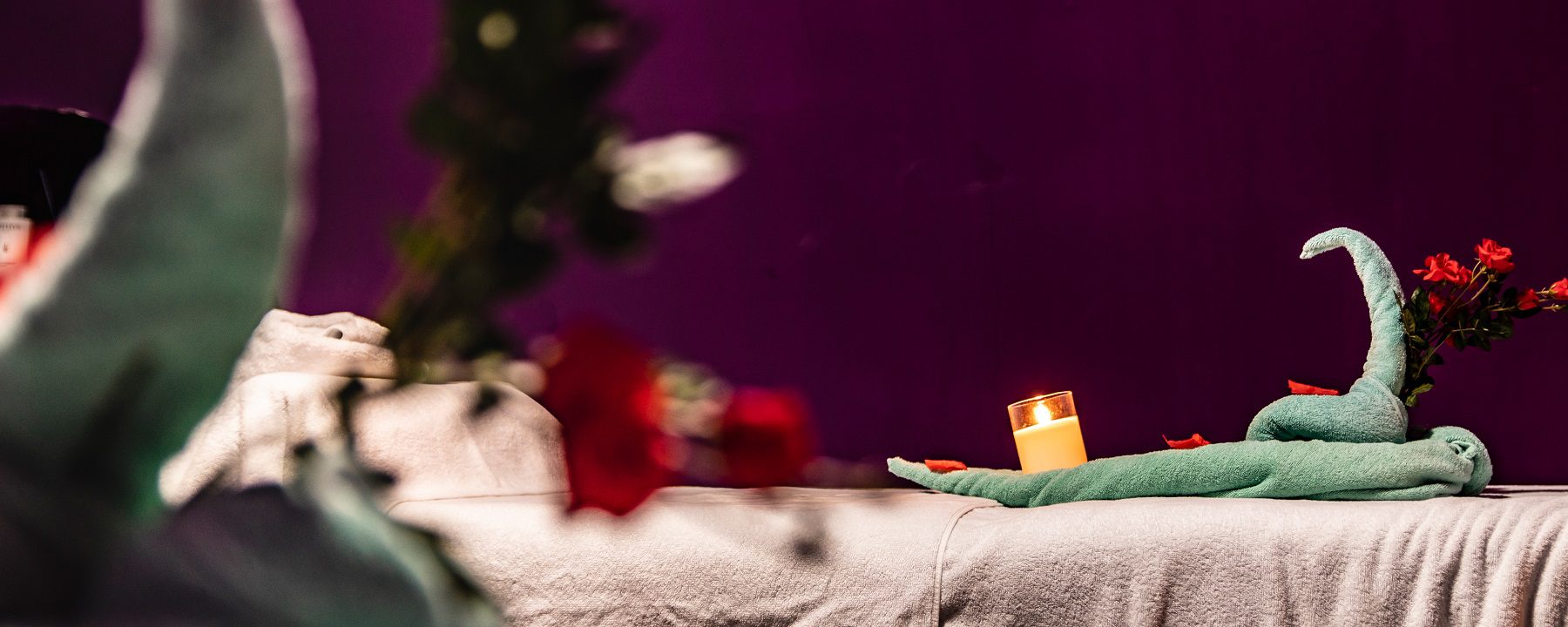 The Body treatments

Energizing body treatments in Curacao. These Body treatments help recover especially from overheating after exercise and provide freshness to the body using various combinations.
Beauty services

Must-try specialized beauty treatments for the body and face. Our beauty services include manicures and pedicures from experienced masseuses and exciting waxing options to choose from. 
For couples

For pairs that want to spend as much time together as they want, we have Couples Treatments that help relax both individually and as a couple. Nothing is better than enjoying a couples session together.

Located at the Rif Fort, Unit 427-433
Otrobanda, Curaçao
Opening hours: 9:30 AM - 6:00 PM (Monday - Sunday)
Telephone: +5999-4621166 (land line) / +5999-6879195 (whatsapp)