Body Treatments in Curacao
Hanakasumi
A unique protocol of Japanese inspiration: peeling with exfoliating gloves, relaxing modelling of the entire body and specific modelling of the feet in this nourishing, delicately perfumed ritual.
  | 

1'20  |  $ 155
Sensations Orientales
An exceptional spa treatment protocol inspired by ancestral Oriental rites with aromatic notes of myrrh and amber: an unctuous enzymatic gel prepares the body for exfoliation, then an exclusive Sothys modelling with a scrubbing terracotta stone inspired from traditional oriental techniques, offered at the end of the treatment.
  | 

1'20  |  $ 155
Energizing Legs Professional Treatment
This ultra-fresh protocol combines 3 formulas with active ingredients renowned for their toning and stimulating properties. The cornerstone of this treatment is massage with a dual focus: a specific technique to relieve the legs, boosted by foot massage using energizing friction and pressure.This quick treatment has a dual objective:
Sport objective: helps to relieve overheated legs and feet after exercise.
Body objective: provides immediate comfort and freshness to legs.
A guaranteed cooling effect!
  | 

0'45  |  $ 73
100% Customized Relaxing Treatment
Customized with a selection of botanical essences and massage to nourish, hydrate, or quench your skin. An invigorating sugar and salt scrub to smooth and soften your skin is followed by a relaxing massage to promote overall
wellness.
Choose your modelling massage product and one of the sensory escapes.
Frangipani & plum – Cinnamon @ ginger – Orange blossom & cedar wood – Seasonal treatment
  | 

1'15  |  $ 145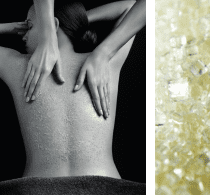 100% Customized Sugar and Salt Scrub
Tonic exfoliation combining sea, salts and sugars.
Sweet-salty exfoliation for velvety skin.
  | 

1'00  |  $ 125
Peeling with 3 Salts
A mixture of salts from Himalaya, France and Dead sea, and relaxing and tonifying essential oils for a soft and silky skin.
  | 

1'00  |  $ 105
Couples Body Treatments
For the pair that wants to share in the benefit of a body treatment as much as experiencing it themselves, nothing is better than a couple's session.
  | 

0'30 / 1'00  |  See booking form for options and prices

Services at our Spa in Rif Fort Curaçao
Massages
Proper professional massages at the Rif Fort in the historic center of Otrobanda in Curaçao. Get the best massage therapies that treat the mind, body, and spirit. Choice of 30 minutes massage or a full 1 hour.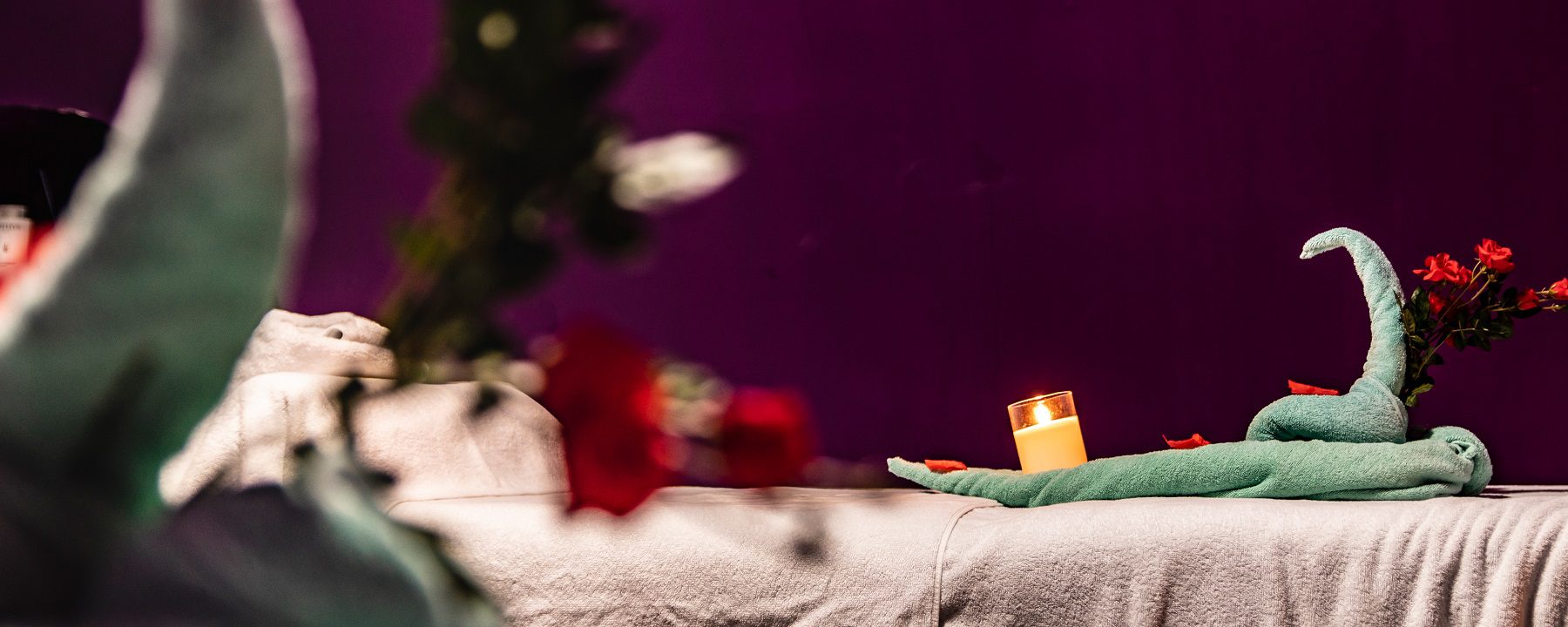 The Body treatments

Energizing body treatments in Curacao. These Body treatments help recover especially from overheating after exercise and provide freshness to the body using various combinations.
Beauty services

Must-try specialized beauty treatments for the body and face. Our beauty services include manicures and pedicures from experienced masseuses and exciting waxing options to choose from. 
For couples

For pairs that want to spend as much time together as they want, we have Couples Treatments that help relax both individually and as a couple. Nothing is better than enjoying a couples session together.

Located at the Rif Fort, Unit 427-433
Otrobanda, Curaçao
Opening hours: 9:30 AM - 6:00 PM (Monday - Sunday)
Telephone: +5999-4621166 (land line) / +5999-6879195 (whatsapp)